Sexual Harrasment – Mandated by State
California law requires all employers of 5 or more employees to provide 1 hour of sexual harassment and abusive conduct prevention training to nonsupervisory employees and 2 hours of sexual harassment and abusive conduct prevention training to supervisors and managers once every two years. The law requires the training to include examples of harassment based on gender identity, gender expression, and sexual orientation.
Sexual Harassment Free Training
Educators
We're always looking for innovative speakers and trainers to complement our education program which delivers strategic instruction in the areas of:


Transaction Fundamentals
Marketing & Business Building
Essential Technology & Multimedia Tools
Risk Management
Niche Markets
Professional Standards & Leadership Development
If you would like to teach at RSR, please complete an
Education Program Submission Form.
Online Education
Need to complete your Continuing Education requirements?
Rancho Southeast REALTORS® is proud to partner with The CE Shop for your online real estate education needs.

The CE Shop, Inc. was founded with the mission to serve the licensed real estate professional with high quality, hassle-free and simple online education. Real estate professionals all across the United States have enrolled in the easy-to-use license renewal continuing education courses offered by The CE Shop.

CA Real Estate Continuing Education Courses
Want to become a licensed real estate agent?
In addition to providing quality continuing education courses. The CE Shop is now offering Pre-Licensing courses in multiple states with some of the highest pass rates in the industry.

CA Real Estate Pre-Licensing Courses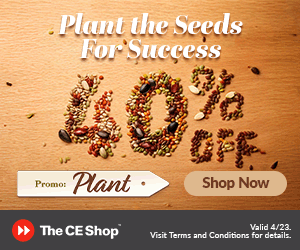 Designations & Certifications
Designations and Certifications help the most dedicated REALTORS® in the industry distinguish and brand themselves through specialized niche markets.
C2EX Commitment to Excellence
Become an advocate for the future of your industry. Be Committed to Excellence.
The National Association of REALTORS® created C2EX to empower its members not only to grow, but to thrive in real estate. By beginning, you will be able to gauge your knowledge of the industry and have a specific set of Learning Paths and Tasks to make you the Residential Expert in the industry.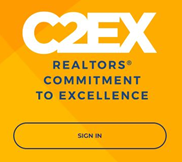 To Get Started:
1. Go to www.c2ex.realtor
2. Sign in with your NAR username & password
o If you have not previously accessed the NAR website, register with your NRDS # & last name
o Create account and log in
3. Complete the C2EX competencies







Accredited Buyer's Representative Designation
Become a Buyer's Representative.
The Accredited Buyer's Representative (ABR®) Designation Course establishes a foundation of training, skills, and resources to help you succeed as a buyer's representative.

To Get Started:








At Home With Diversity
Become an advocate for today's multicultural real estate market.
REALTORS® know the importance of adapting and remaining relevant in today's marketplace. By developing a business practice rooted in inclusion and equality, REALTORS® can help buyers of all cultural backgrounds achieve the dream of homeownership. The At Home With Diversity® (AHWD) certification course covers how to work effectively with diverse populations so that you can build business success in today's multicultural real estate market.

To Get Started:








Certified International Property Specialist – Global Real Estate: Transaction Tools
Become knowledgeable in the global real estate market.
The Global Real Estate: Transaction Tools course is one of two core courses required for U.S. real estate professionals who want to earn the Certified International Property Specialist (CIPS) designation. This course provides the tools and concepts real estate professionals need to serve clients and customers in the global real estate market.

To Get Started:








Military Relocation Professional Certification
Become an advocate for the military service members.
Through the Military Relocation Professional (MRP) certification course, you will learn how to work with current and former military service members to find the housing solutions that best suit their needs and take full advantage of military benefits and support. You will learn how to provide the real estate services—at any stage in the service member's military career—that meet the needs of this niche market and win future referrals.

To Get Started:








Seniors Real Estate Specialist Designation
Become a specialist in the 50+ real estate market.
The Seniors Real Estate Specialist® (SRES®) Designation Course helps real estate professionals develop the business-building skills needed to specialize in the 50+ real estate market. This includes understanding how life stages impact real estate choices, fostering empathy with clients and customers, and connecting to a network of resources.

To Get Started: