Member Services & Benefits
REALTOR® Video
Agents can submit up to 30 pictures of their listings to the Association and agent will receive a video link of their listing to be shared on their social media, with clients and on their website! Learn more
Mobile Application Enrollment
Rancho Southeast REALTORS® management team member can visit your office and assist your real estate agents who wish to join, transfer, or become a secondary member. A minimum of two (2) or more agents required to take advantage of this member benefits. Agents will need the following: • Rancho Southeast membership application completed • Copy of their DRE license • Copy of driver's license or government issued ID • Form of payment (check or credit card) • Letter of Good Standing (for transferring agents and secondary agents only) For inquires please contact us at membership@ranchooutheast.com or call us at 562.860.5656

Constant Contact
RSR Members receive an additional 10% off the standard prepay discounts for Constant Contact email marketing and online survey tools. That is 20% off six months, or 25% off the full year. Pre-payment is required for these exclusive savings. Learn more.

Office Depot and OfficeMax
Office Depot and OfficeMax are one company! RSR Members can save up to 80% on over 93,000 products. Great for your printing, cleaning and office needs. Shop online or in any Office Depot or OfficeMax store. Enjoy FREE next-day delivery on online orders over $50! Learn more.



Discounts up to 20% off Business Travel Rates at airports. Special rates are also available at Hertz neighborhood locations. Rates and discounts will vary by location, car class, length of rental and other factors. Learn more.




Rancho Southeast REALTORS® members can get amazing discounts on Lenovo technology products and devices. Check their website for the latest offers!Learn more.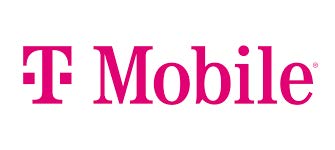 "Rancho Southeast REALTORS® Members can take advantage of T-Mobile's best pricing! Business Pricing + Special Offers + Incentives. Schedule an appointment with Freddy Quiroz for more information!"


On-Site Training
RSR Members can request a range of real estate-related training classes and presentations at your office at no cost. Must have at least 12 RSR members per training session. Select the session that best fits your need and a RSR Management Team member will provide you with the most up-to-date information on that topic.
MLS
zipForm® Plus 101
zipForm® Advanced Tools and Tricks
Tablet Training
Cyber Security
Videos Made Easy Creating Videos
Local Government Affairs Update
MLS Top 5 Violations
Top 7 Code of Ethics
Digital Signatures
To schedule training, contact us
.

360 CoveragePros
RSR Members have access to benefits package designed to provide our members access to an online, comprehensive suite of Cyber Security and Insurance solutions. Learn more.

CRMLS
As members of the California Regional Multiple Listing Service, RSR Members have access to a number of free benefits including those above and much more! Learn more.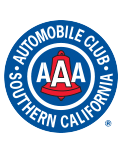 AAA Membership
RSR Members can join AAA for just $51 and save $20 when they apply! Learn more.
Room Rental
The Association space may be rented for Office Meeting use only. A member firm may host an internal meeting in the format of a seminar or training session as long as all attendees are employed by the firm and that it is very clear that RSR is not co-hosting or sponsoring the event. Download Room Rental Agreement.